Multicolor Screen Printing Machine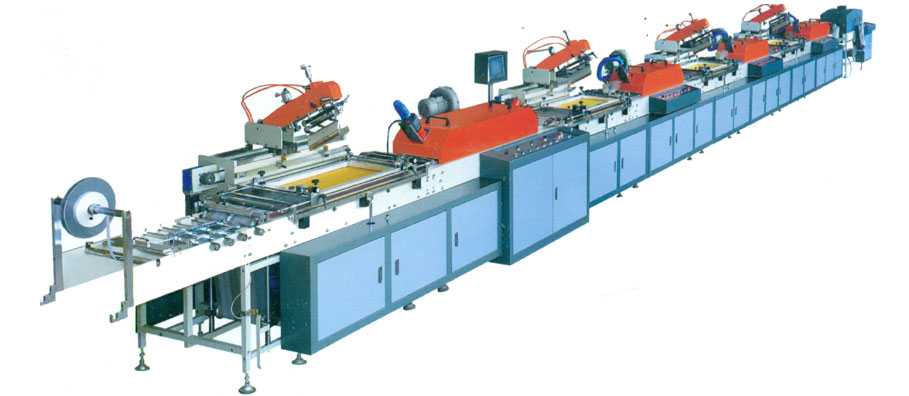 Characteristics
1. Adopted full servo system to pull bands ; with photoelectric tracing it can print for the second time, overcoming the defects
that the bands are inaccurately pulled to their position because that traditional pneumatic motor has insufficient pressure
2. The control circuit system for the entire machine is Japanese PLC, making it simple, reliable and stable in control the electric
circuit.
3. The printing unit with pneumatic controller can be assembled with an adjustable vacuum sucking system to effectively improve
the positioning precision. It can be assembled with a blower
4. AIRTAC cylinder and servo motor control are adopted respectively for the doctor printing move and table move. The servo motor
and straight guide line with high precision can make the machine run stably and safely.
5. The fixed position of printing route and mesh printing plate can be adjusted to print areas with different specifications
6. Infrared ray dry series is adopted for the drying system.